Motor Pool - (805)654-3707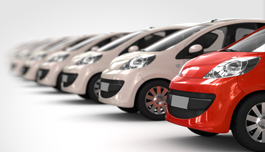 MotorPool
A web-based and automated self-service vehicle reservation system is available to County employees. This 24/7 service provides over (60) rental vehicles between (1) Central MotorPool located at the Government Center and twelve (10) Remote MotorPools located throughout the County.
Need a van, truck or four-wheel drive SUV?
The MotorPool offers specialty vehicles to suit most needs.
Going out of town?
The MotorPool has designated vehicles that are larger and more comfortable for travel. These vehicles are typically the newest in the Fleet to reduce any chance of mechanical failure while your out of town.
How do I get started? Simple! Select and complete the MotorPool Sign-up Form and your request will be electronically submitted for processing.
MotorPool Advantages!
Cost effective
24/7 accessibility
High-MPG, Hybrid, PHEV, and Electric environmentally friendly vehicles that reduce greenhouse gas emissions!
All billing automated and simple. No additional paperwork