Facility Maintenance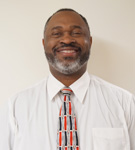 Rob Harris,
Principal
Engineer
Rob Harris, Principal Engineer: 654-3883
Steve McLaughlin, Maintenance Manager: 477-1917
Welcome to GSA Facility Maintenance
To issue a work order, please contact Maintenance Dispatch at 654-3878. Press #1 for furniture work orders and #2 for Maintenance work orders.
Services Provided:
Routine preventive and corrective maintenance for most County facilities (departments not part of the Facilities-ISF may request services on a time and materials basis).
Vendor performance oversight for maintenance and repair
Utilities and Energy conservation programs
Required maintenance activities to preserve existing infrastructure/facilities and includes projects such as painting, roofing, carpet replacement, equipment maintenance, renovations, and security improvements.
---
General Services Agency Employee of the Year

Maintenance Division Honored by Board of Supervisor, April 16, 2013
Climate Action Award Description

Maintenance Division Honored by Board of Supervisors, April 27,2010
General Services Agency Maintenance Division receives Public Facilities Award of Excellence for the fourth year in a row.

USGBC LEED Plaque Presentation, July 13, 2010