Welcome to GSA Facility Maintenance
To issue a work order, please contact Maintenance Dispatch at (805) 654-3878. Press #1 for furniture work orders and #2 for Maintenance work orders.
Steve McLaughlin, Facility Manager: (805) 477-1917
Richard Bobosky, Facility Manager: (805) 654-3885
Services Provided:
GSA Maintenance supports the diverse mission of the County government agencies and their public clients by providing the highest quality facilities maintenance management and services in the following areas:
Routine facility preventive and corrective maintenance, repair and operation of infrastructure, equipment and systems.
Utilities; energy and resources conservation programs.
Required maintenance activities to preserve existing infrastructure/facilities and includes projects such as painting, roofing, carpet replacement, equipment maintenance, renovations, and security improvements.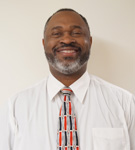 Feedback for our Principal Engineer
Mstar System Overview V15