GREAT NEWS – NEW STREAMLINED PROPERTY TAX SYSTEM COMING TO THE COUNTY OF VENTURA!
The County of Ventura is currently in the process of transitioning to our new Integrated Property Tax Assessment and Collection System (PTACS), which will enable the County of Ventura's Treasurer-Tax Collector, Assessor, and Auditor-Controller's Offices to share one system, to handle billings, refunds, and corrections more efficiently, with faster, more streamlined customer service.
During the PTACS system transition, please be advised that for the month of July, 2023, the Treasurer-Tax Collector's Office will be able to process Business License payments ONLY.  We will NOT be able to process property tax payments until the system goes live.  Please be advised that all mailed payments will still be considered timely by postmark date.  Please continue to check this website for current updates.
AUGUST UPDATE: WE CAN NOW PROCESS PAYMENTS ON UNSECURED TAXES AND DEFAULTED SECURED TAXES. MORE INFORMATION TO COME WHEN AVAILABLE.
We appreciate your patience during this transition and want to assure you that we are dedicated to providing you with the best possible customer service experience with our new fully integrated Property Tax Assessment and Collection System (PTACS).
If you have further questions or need assistance, please call 805-654-3744.
SCAM ALERT!!! – PLEASE BE AWARE OF FRAUDULENT PROPERTY TAX LETTERS
Ventura County property taxpayers are receiving various versions of letters claiming to be from the County of Ventura and other entities, stating that your property will be seized by the State of California for any unpaid taxes, penalties, liens and interest. CLICK HERE to read Ventura County District Attorney's VC Star article.
These FRAUDULENT letters have an Urgent Request to call a (800) phone number by a specific deadline. Please DO NOT CALL and DO NOT PAY ANY MONEY.
Legitimate letters from the Ventura County Treasurer-Tax Collector's Office will have our local address (800 S. Victoria Ave., Ventura, CA 93009) and reference our legitimate phone numbers of either (805) 654-3744 or (805) 654-3727. Our office Does Not Have a 1-800 number.
If you receive one of these FRAUDULENT letters claiming you owe money, feel free to call our office to review your property's status, at 805-654-3744 or email helpinghand@ventura.org.
This website will be continuously updated to keep you informed about activities and important dates. It is an honor and a privilege to have this opportunity to serve the taxpayers of Ventura County. Please contact me with any comments, questions or concerns that you may have regarding your tax bill, the tax bill insert, our website or the service we provide to you.
We hope that you find this website informative and that you return regularly to see what is happening in our office!
Regards,
Sue Horgan
Sue.Horgan@ventura.org
(805) 654-3744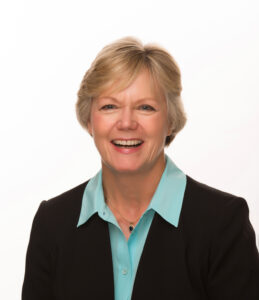 Vision
The Office of the Ventura County Treasurer-Tax Collector
will deliver services faithfully, with honor, dignity and fidelity.
Mission
We collect.  We bank.  We invest.
Values
The Office will administer and enforce banking, investment, and tax laws with fairness and integrity.
The Office will be professional, fair, consistent and responsive to our clients.