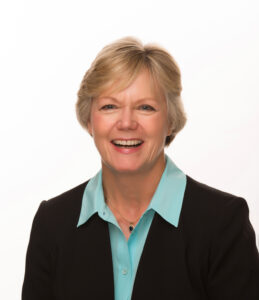 SUE HORGAN
Treasurer-Tax Collector
ACPFIM, CCMT, CFIP, CPFA, CTC, CGIP
Sue Horgan was elected Ventura County Treasurer-Tax Collector in June, 2022, and began her 4 year term in January, 2023. For the preceding 6 years, she served as the Assistant Treasurer-Tax Collector, the Chief Operating Officer of the agency. The Treasurer-Tax Collector is responsible for the collection of $1.8 billion in property taxes each year as well as managing the Treasury, the County's "bank," which has $13.5 billion flowing through it annually. Ms. Horgan serves as the de facto Chief Investment Officer for the County's $4 billion investment pool. She is also an Ex Officio Trustee on the County's Retirement Board, VCERA.
Mrs. Horgan has a combined 40 years of experience in banking, finance, investments and government. Prior to joining the Treasurer-Tax Collector's office, she enjoyed a distinguished 21- year career in banking, specializing in management, lending and wealth management. She retired from Union Bank in 2017. In addition, she served 13 years on the Ojai City Council, including two terms as Mayor.
Sue earned a Bachelor of Science degree in Business Administration – Finance, from the University of Colorado, Boulder, and is a graduate of the prestigious Union Bank Management and Lending Academy. She is also a graduate of the CFA Institute Investment Foundations and the Fixed Income Academy Bond School. She has earned many investment certifications including: Certified Public Funds Investment Manager, California Treasury Certificate, Certified California Municipal Treasurer, Certified Fixed Income Practitioner, Advanced Certified Public Funds Investment Manager, Certified Public Finance Administrator and Certified Government Investment Professional.
Mrs. Horgan has been very involved with her local community. She has served on various boards and commissions throughout Ventura County including the Ojai Valley Community Hospital Foundation, Ventura Regional Sanitation District, Economic Development Collaborative of Ventura County, Ventura County Library Commission, Ojai Basin Groundwater Management Agency, Ventura Council of Governments, Villanova Preparatory School and Ojai Center for the Arts.
Sue is honored to bring her public service and banking backgrounds together to serve the people of Ventura County as their Treasurer-Tax Collector. She will continue to ensure that Ventura County's taxes are collected, banked and invested with the highest integrity.