Licenses, Regulations and Permits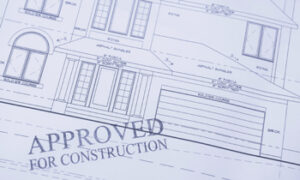 Need a permit or license? Look here for links to information and services for your business. Information on permits, licenses, regulations, zoning. Etc.
One Stop Permitting – Discretionary Permits
The first step in the permitting process is determining which permit, if any, you need for your proposed project. The County of Ventura issues two types of permits: ministerial and discretionary.
Ministerial Permits
A ministerial permit is a permit granted when a proposed project meets a specific set of standards or regulations, such as those outlined in the Ventura County Zoning Ordinance. This type of permit is commonly referred to as an "over the counter" approval. A variety of ministerial permits are issued by the Planning Division, Building & Safety Division, Public Works Agency, and the Watershed Protection District.
Type of Permit Required?
The first step in the permitting process is determining which permit, if any, you need for your proposed project. The County of Ventura issues two types of permits: ministerial and discretionary.
Permit Applications
Application requests include, but are not limited to, filings for zoning clearances, permits, variances, appeals, suspensions, modifications and revocations, interpretations, amendments and zone changes.
Planning Division
The chief responsibility of the Planning Division is to regulate the use of land and structures within unincorporated areas of the county. Using these regulations and others, the Planning Division issues permits for uses and structures and enforces both permit conditions and maintains consistency with the County's Zoning Ordinances and General Plan.
Ventura County Stormwater Program – One Stop
The County Stormwater Program reviews proposed land development projects to prevent adverse impacts to the surface water quality and ensure compliance with requirements in the National Pollutant Discharge Elimination System (NPDES).
Building and Safety Permits, Codes and Regulations
Building & Safety is a division of the Resource Management Agency of the County of Ventura. Our objective is to ensure that new and remodel construction adheres to state and local laws for building, electrical, mechanical, and plumbing codes.
Permit Manager – Accela
New online permitting system COMING SOON!  The Division of Building and Safety handles items related to building permit records, the processing and issuing of permits, and inspections of construction activity. At this site, anyone may research permit records. When registered, licensed contractors can review or request inspections, or apply for a permit.
Permit Application Information and Handouts
Building Codes
Building and Safety provides service to the public by verifying safe building design and construction through the enforcement of building codes and standards.  Friendly, courteous, efficient service is the foundation of our public relations program. Answering questions from homeowners, businessmen, developers, and professionals is part of our day's work.
Green Building and Energy Codes
Fire Department Inspections, Permits and Licensing
The Ventura County Fire Department has a number of inspection, permit and licensing requirements as well as standards, rulings, noticing, forms and fee schedules available online.
Code Compliance – Building & Land Use
The mission of Building and Land Use Enforcement is to protect the health, safety, and welfare of the general public in the unincorporated areas of Ventura County by enforcement of the Ventura County Building Code, California Building Standards Code, the Non-Coastal and Coastal Zoning Ordinances and State-mandated regulations.
Code Compliance – Weights & Measures
Weights and Measures protect the interests of the buyers and sellers by ensuring honesty and integrity in everyday business transactions in Ventura County. This is accomplished by enforcement of State and Federal laws throughout the unincorporated County and its ten cities.
Environmental Health
Environmental Health is responsible for the following programs: food protection, hazardous materials, hazardous waste, individual sewage disposal systems, land use, medical waste, ocean water quality monitoring, recreational health, solid waste, underground fuel tanks, and vector control.
Consumer Food Protection
The staff in the Food Protection Program perform inspections of over 4,000 retail food facilities in Ventura County that serve or sell food to the public. Inspections are conducted to ensure that State sanitation standards at food facilities are maintained and the food service operators are trained in safe food handling practices. The food provided must be free from contamination, properly labeled, and stored and prepared under conditions that are safe, clean, and sanitary.