Office of Diversity, Equity & Inclusion Team
The DEI Office, within the County Executive Office, serves to advance DEI goals across the County government through collaboration, policy change, inclusive engagement, and capacity building.
Our office is focusing on the following:
Advance racial equity in all aspects of County operations
Develop and oversee county-wide and agency/department level DEI Action Plans
Provide guidance, education, and technical assistance to all departments/agencies as they develop sustainable methods to build DEI capacity and long-term sustainability
Work to resolve issues rooted in bias and discrimination through research, education, and partnerships
Build community partnerships and alliances to promote equity and inclusion within Ventura County and throughout the region in order to achieve equitable outcomes for all
Kate English
Diversity, Equity & Inclusion Manager for Youth Equity

Kate English has 19 years of experience in community leadership working for racial and social justice in Ventura County. Kate works to bring voices that are not traditionally centered into meaningful decision and policy-making processes. She has utilized both advocacy and activism in her work for Ventura County youth, the LGBTQ+ community, farmworkers, and our undocumented community members. Her new role as DEI Manager for Youth Equity aligns perfectly with her vocational calling to work alongside youth to improve and create systems, policies and programs that impact their lives. Kate's professional experience includes executive and non-profit leadership, program development, group facilitation, human resources, and community organizing. Kate has deep connections with various communities and community-based organizations throughout Ventura County.
Kate is a proud graduate of Ventura College and CSU Channel Islands.
Steven T. Auclair
Diversity, Equity & Inclusion Coordinator

Steven is active throughout Ventura County, serving as Vice-Chair of the Citizens Advisory Commission for the City of Port Hueneme and many local community organizations. Before joining the County in 2021, Steven advised and worked across the public, private, and non-profit sectors, most recently with the State Assembly and higher education. Steven has been recognized for his work in staff development, organizational culture reform, and leadership in diverse communities.
Steven is a proud Allan Hancock College, Westmont College, and CSU Channel Islands graduate.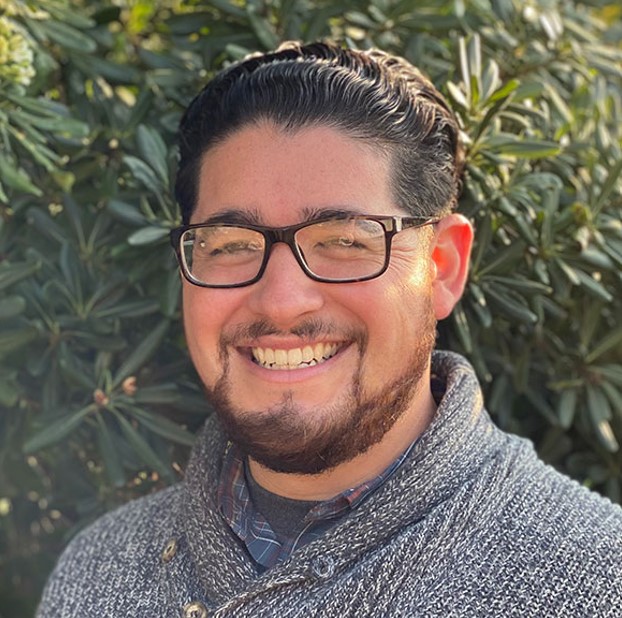 Lucas Saucedo
Youth Equity Coordinator

In 2023, Lucas joined the DEI Office with a focus on supporting the new Youth Equity initiative. Before joining the DEI team, Lucas worked in municipal government and higher education, including California Lutheran University, Pepperdine University, and the City of Ventura Police Department. Lucas has advanced diversity, equity, and inclusion through policy change, programs, advocacy, direct services, and community engagement, focusing on youth, persons with disabilities, veterans, first-generation students, low-income students, BIPOC students, and those in the LGBTQIA+ community. Lucas is excited to coordinate the activities of the Youth Equity Initiative while drawing on his extensive experience in individual empowerment, training, and program management.
Lucas is a proud graduate of California Lutheran University.
NOTE: As a convenience to our visitors, this page may contain links to external websites that are not managed or controlled by the County of Ventura.