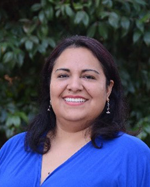 Alejandra Tellez, MPPA
Sustainability Officer
(805) 654-3835
The County Executive Office's Sustainability Division is dedicated to establishing Ventura County, its communities, and neighboring regions as leaders in developing and implementing sustainable initiatives that support sensible growth, healthy environment and economy, enhanced quality of life, inclusion and equity, and greater self-reliance for the region.
The Sustainability Division achieves this through a variety of initiatives.
Portfolio Administrator of the Tri-County Regional Energy Network (3C-REN)

3C-REN is a partnership between the counties of San Luis Obispo, Santa Barbara, and Ventura established to deliver energy-saving programs and industry trainings that help reduce energy use, strengthen local job markets, and support efforts to achieve climate goals. Learn more about the outstanding work being accomplished by the 3C-REN program at 3c-ren.org.

Administration of the Ventura County Regional Energy Alliance (VCREA)

VCREA is a Joint Powers Authority (JPA) composed of public agencies working in collaboration to encourage good energy stewardship and sustainability practices in the region. VCREA coordinates and assists the residents of Ventura County, businesses through the Ventura County Green Business Program (VCGB), and public agencies, including local jurisdictions, schools, and special districts, in utilizing the many resources available to achieve the goal of creating a more sustainable future for the entire region. Learn more about VCREA at vcenergy.org

Implementor of Sustainable VC

Within the County Executive Office, the Division works on a variety of projects and programs related to climate action and adaptation. These include implementation of the County of Ventura's Climate Action Plan, management of the Ventura County Climate Emergency Council (VCCEC), implementation of the Tree Planting Program, conducting employee outreach, assisting the Ventura County Board of Supervisor's representative to the Clean Power Alliance (CPA)- a Community Choice Energy JPA that provides access to renewable energy, and coordination of the County's Sustainability Committee.
To learn more about what we do, visit our website at sustain.ventura.org.
Contact Us
For general questions and inquiries, please email sustainability@ventura.org
Click logo to visit website
NOTE: As a convenience to our visitors, this page may contain links to external websites that are not managed or controlled by the County of Ventura.