The County of Ventura Community Development Division is dedicated to serving the diverse needs of Ventura County residents, primarily those with lower incomes, through partnerships with non-profit and government organizations to meet the unmet needs for affordable and supportive housing, community development programs, social service programs and economic development opportunities. 
Community Development achieves this through a variety of projects and programs:
Grant administration of U.S. Department of Housing and Urban Development (HUD) programs – Community Development Block Development (CDBG) grants, HOME Investment Partnerships Program, and Emergency Solutions Grants
Management of the HUD Ventura County Continuum of Care Grant Program
Administration of grant funding – federal, state, local and temporary funding sources
Special Projects and Initiatives – farmworker housing, disaster recovery, Project Roomkey, Piru Redevelopment Area
News, Events and Special Notices
Affordable Housing in Ventura County
The County of Ventura has recently received historic investments in federal, state and local funding to be used towards the development of affordable housing. To learn more about the funds and projects that are in development, in construction, or completed, a comprehensive guide may be found here.
Contact Us
For general inquiries or questions, please email community.development@ventura.org
Please contact the following staff regarding these programs: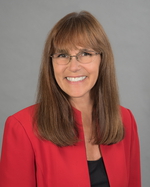 NOTE: As a convenience to our visitors, this page may contain links to external websites that are not managed or controlled by the County of Ventura.