Enroll in Child Support Services
You can enroll for services by using one of the simple methods below.
Online enrollment:


Click here to access the enrollment site or scan the QR code below
By DocuSign:


Request an enrollment packet be sent to you via DocuSign by emailing us at dcss.outreach@ventura.org
To request a paper enrollment packet:

Call us at 866-901-3212
Text us at 805-316-6272
Visit our office during regular business hours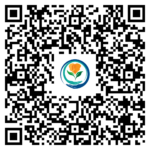 I Just Enrolled in Child Support Services, What's Next?
Once the Department of Child Support Services receives an enrollment request, we will open a case within 20 calendar days. You will receive a case opening packet with your child support case number. You will also receive a temporary PIN to access the Customer Connect website and phone system (IVR).
How Is A Court Order For Child Support Obtained?
If you do not have a child support court order, our office will establish one for you. The process begins with a lawsuit for child support called a Summons and Complaint. The parent paying support will be served with the Summons and Complaint and will have 30 days to file an answer with the court or agree to an order for support.
If she/he makes no contact with our office, the court will enter a judgment based on the information in the Summons and Complaint. This process can be delayed if the parent paying support lives in another state or if we do not have a current address for her/him.
If you were served with a Summons and Complaint, please do not ignore it. If you want a hearing, you or your attorney should file an answer. You may also contact this office to resolve the case. If you do not respond, it may result in a court order that is not based on actual circumstances.
How Is Support Calculated?
The amount of a child support order is determined by a formula set by State law. The formula, called the Guideline Calculator, is so complex that a computer program is used for the calculation. You can use the public Guideline Calculator at the following link:
Child Support Guideline Calculator
Two of the most important factors used in the Guideline Calculation are income and visitation information for both parents. Other important factors include the number of children, health insurance premiums, and child care costs.
What is Establishing Legal Parentage?
When parents are unmarried or in a same-sex relationship, parentage is not established automatically. In these situations, parentage may be established by signing a Voluntary Declaration of Parentage (VDOP).  To qualify to sign a VDOP, one signer must be the parent who gave birth to the child, the other signer must be either: (1) The only possible father of the child who is not married to the birth parent; OR (2) Someone who is an intended parent of the child based on an assisted reproduction agreement and the child was conceived through assisted reproduction where the donor was not the spouse of the birth parent.
The Parentage Opportunity Program (POP) administers the Voluntary Declaration of Parentage (VDOP) process so a birth parent and other parent can establish legal parentage of their child free of charge.
Parents must use either the VDOP process offered through POP or a court process to establish parentage.  POP significantly decreases the time and money otherwise required to establish legal parentage through the court process.
POP is not involved in the genetic testing process. As POP is a voluntary program, if there is any doubt about who the parent of the child is, and you would like genetic testing; do not sign the VDOP, but instead ask for genetic testing.  Genetic testing may not be requested by the parents who signed the Voluntary Declaration of Parentage (VDOP) once it has been filed.
For more information on Establishing Legal Parentage or the Parentage Opportunity Program, please click here.