CDCSS is partnering with Workforce Development Board to help families connect with career services.
The Career Services Program provides eligible job seekers with:
Job Search Assistance

Assessments

Employment Workshops

Career Development Assistance

Short Term Training
To learn more watch the orientation video and contact us today for a referral!
Career Services Program Orientation Video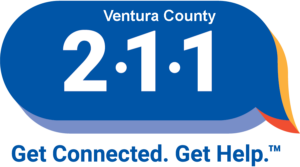 If you would like to hire an attorney you can contact the Ventura County Bar Association's Lawyer Referral Service at (805) 650-7599.
Child Abduction Recovery Unit – District Attorney's Office
If you need assistance with the enforcement of an existing child custody order or child abduction you may call the Ventura County District Attorney's office at 805-654-2500.
If you need assistance with obtaining a child custody order please refer to the Family Law Facilitator below.
For more information please click here.
Restraining Order
If you need a restraining order, please call the District Attorney's Victims' Assistance Program at (805) 654-3622 or visit their website.
Public Assistance
For CalWORKs and Medi-Cal, please visit the Human Services Agency website or call (866) 904-9362