Child/Adult Abuse & Neglect Hotline: 805-654-3200
ATTENTION MEDI-CAL MEMBERS — Be sure your contact information is up to date!
Report changes HERE.
Don't risk a gap in your health benefits! The federal law that allowed Medicaid continuous enrollment due to the COVID-19 pandemic has ended, and the Continuous Coverage Unwinding period has begun. As Medi-Cal has full month eligibility, this means that normal renewal processing resumes in April 2023 for individuals with a June 2023 renewal month. To prepare, Medi-Cal members will need to update any change of address to ensure receipt of their renewal packet so that those who are eligible can keep their Medi-Cal coverage or can receive help to transition to another type of coverage. Learn more about how to report changes here.
Medi-Cal is California's Medicaid healthcare program that provides comprehensive health coverage for people with low or no income. In Ventura County, Medi-Cal is administered by the Human Services Agency. To qualify for Medi-Cal, you have to live in California and meet program eligibility rules.
Important Update: Ventura County has moved from MyBenefitsCalwin to a new system called BenefitsCal.com. Customers no longer have access to MyBenefitsCalwin or its mobile app.
ALL Medi-Cal, CalFresh, CalWORKs and General Relief clients who wish to maintain access to check status or renew their benefits online, report changes, and upload documents:
Go to BenefitsCal.com and select "log In."
Create a new account: You'll need an email address.
Link your account to your case.
Need help linking your account to your case? Check out this video: BenefitsCal: How to link a case
The Affordable Care Act (ACA) requires individuals to have health coverage that meets a minimum standard, Medi-Cal is one of the programs that can meet this requirement.  Medi-Cal is California's public health insurance program that provides needed health care services for low-income individuals, including families with children, seniors, persons with disabilities, children in foster care, pregnant women, and low-income people with specific diseases such as tuberculosis, breast cancer, or HIV/AIDS. CalWORKs participants and Foster Care are automatically eligible for Medi-Cal. 
Learn more about Medi-Cal by visiting our Medi-Cal Data Page.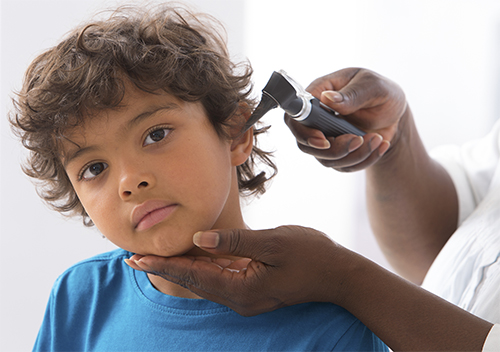 Income Limits for Adults Ages 19–64
| Family Size | 0–138% FPL |
| --- | --- |
| 1 | $1,564 |
| 2 | $2,106 |
| 3 | $2,650 |
| 4 | $3,192 |
| 5 | $3,735 |
| 6 | $4,278 |
| 7 | $4,821 |
| 8 | $5,363 |
Have Medi-Cal Questions?
Call a health navigator if you need assistance completing any Medi-Cal forms. 
Interface: Call 833-607-2650 to speak with a Medi-Cal Navigator or text "medical" to 211211
MICOP: For support in Mixtec, Spanish and English, call 805-215-0730 or visit 135 Magnolia Ave, Oxnard, CA 93030
250 Percent Working Disabled Program
The 250% Working Disabled Program is a full-scope, zero share-of-cost Medi-Cal program designed for those who are working at least one hour per month with pay and who meet the Social Security Administration federal disability definition. Applicants must meet eligibility requirements, such as California residency, and pay a monthly premium to the Department of Health Care Services (DHCS). After enrollment and payment of the monthly premium, if medical services are covered by Medi-Cal, those services will be paid by the Medi-Cal program. 
Click here
 for more information. You can read 
Medi-Cal and Other Low-Income Programs 
for more information.
Covered California Insurance
If your income is too high to qualify for Medi-Cal  you may qualify for tax credits that are applied immediately to your monthly premium when you enroll in a health plan through 
Covered California
.
Health Coverage Information for Tax Purposes
IRS Form 1095-B provides information about your health coverage for the tax year.  The California Department of Health Care Services will mail Form 1095-B to Medi-Cal participants. Some taxpayers may not receive Form 1095-B by the time they are ready to file their tax returns.  While the information on Form 1095-B may assist in preparing tax returns, taxpayers should not wait for the form.  They should file their returns as they normally would.  Taxpayers are not required to – and should not – attach Form 1095-B to their tax returns.  Free help with filing tax returns is 
available
. Learn more about 
IRS Form 1095-B
.
Our staff is available to serve you online, by phone, email, fax, drop-off/mail-in services, and in person at HSA Community Service Centers open to mainly serve customers with no phone or limited internet access. If you prefer to schedule an appointment to meet with a worker, please call 888-472-4463.
Important Message: The Human Services Agency does not require COVID-19 testing or ask applicants about their health status in connection with their application for benefits. Similarly, children may only enter foster care if they have experienced or are at risk of abuse or neglect. Children cannot be placed in foster care just because a parent may be ill. 
Below is a link to Medi-Cal news.