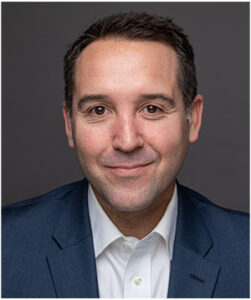 District 1 – Supervisor Matt LaVere

800 S. Victoria Ave., L#1900, Ventura, CA 93009
Phone: (805) 654-2703  | Fax: (805) 654-2270
Email: Matt.LaVere@ventura.org
Communities Represented:
City of Ventura, Montalvo, Saticoy, Ojai Valley, City of Ojai, Upper Ojai Valley, Victoria Estates, Riverpark, Collection, Rio West, Northwest Oxnard, Windsor North/ River Ridge, North Coast, West Lockwood Valley, Oak View, Miramonte, Meiners Oaks, Casitas Springs, Cabrillo, Rincon and Solimar.
About Supervisor Matt LaVere
Matt LaVere was elected to the Ventura County Board of Supervisors in March 2020 and formally took office as the District 1 Supervisor in December 2020.
Prior to taking office as County Supervisor, Matt served on the Ventura City Council from 2016-2020, and was Ventura's Mayor from 2018-2020. During his time on the Ventura City Council, Matt's key priorities were economic development, affordable housing, environmental initiatives, homeless services and supporting our first responders.
Matt is a 2nd generation Ventura County native. He grew up in Ventura and Ojai, attending Loma Vista Elementary School, Mira Monte Elementary School, Matilija Junior High School and Villanova Preparatory School. Following graduation from Villanova, Matt attended Pepperdine University where he earned a bachelor's degree with honors and distinction in 2000. Matt earned his law degree from the Pepperdine University School of Law.
Professionally, Matt has worked as a lawyer in private practice since 2006. He has also held positions in the White House, as a legislative aide on Capitol Hill, and worked a six month position with the United States Attorney's Office Organized Crime Strike Force in Las Vegas, Nevada.
Matt has also served on the Board of Directors for Project Understanding, the Downtown Ventura Rotary Club, and continues to serve as an Executive Board Member of the Ventura College Foundation, which supports the thousands of students attending Ventura College through scholarships, free textbooks and other assistance.
Matt lives in Ventura with his wife Alicia and his two daughters Lucia and Lorenza.