Child/Adult Abuse & Neglect Hotline: 805-654-3200
California College Fee Waiver Program
In gratitude for their service, the CAL-VET California Department of Veterans Affairs College Fee Waiver (CCFW) Program provides higher education benefits to the dependents of service-connected deceased veterans or veterans with disabilities.
Eligibility
Eligible CCFW benefit recipients include dependent children, a spouse, Registered Domestic Partner (RDP) or the un-remarried surviving spouse or RDP of a veteran with a service-connected disability or of a deceased veteran whose death was service connected.
Eligible students are:
Residents of the State of California,
Awarded benefits on an academic year basis; and
Required to reapply each year for continued benefits.
Colleges included in the CCFW program are:
University of California campuses
California State Universities
State of California Community Colleges
Requirements
Students must meet all of the requirements of at least one of the following three plans: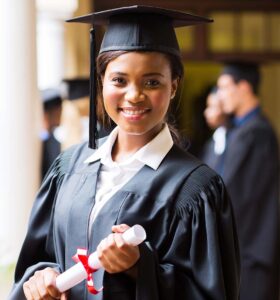 To learn more about eligibility and how to apply for the College Fee Waiver Program, email HSA-Veterans@ventura.org.
| Plan | Eligibility | Income | Age | Other |
| --- | --- | --- | --- | --- |
| A | Child, spouse, Registered Domestic Partner (RDP), or un-remarried surviving spouse or RDP of a veteran who is 100% disabled or has died of service-related causes during a qualifying war period | No income restrictions | The child must obtain eligibility before the age of 21, be over 14 years old and under 27 years old unless the child is also a veteran, then the period is extended to age 30. No age limit for a spouse, RDP, or un-remarried surviving spouse. | A student cannot receive U.S. Department of Veterans Affairs Chapter 35 and CCFW benefits during the same academic year. |
| B | Child of a veteran who has a service-connected disability or has died of service-related causes. | Child's annual income cannot exceed $15,225* for the school academic year 2023-24. | No age limit | *Defined as the total of adjusted gross income plus the value of parental support during the previous year. The amount is changed each academic year, call 805-477-5155 to obtain the current amount or go online to CAL-VET California College Fee Waiver Program. |
| C | Any dependent, spouse, Registered Domestic Partner (RDP), or un-remarried surviving spouse of a member of the California National Guard who is permanently disabled, died of a disability resulting from an event that occurred while in active service or has died while in active service of the state. | No income limit. | No age limit. | Active service of the state means a member of the California National Guard activated under Section 146 of the Military and Veterans Code. |
How to Apply
Application & Required Forms
To apply for the California College Fee Waiver program, the student must submit a completed application along with the following forms:
Proof of relationship between veteran and student/dependent, e.g. birth certificate or marriage certificate
A copy of the veteran's Department of Veterans Affairs or Department of Defense award letter
For students applying for Plan A, B, C, or D benefits:
Previous year's federal income tax form 1040 or state form 540
If the student is married, a copy of the joint tax return and copies of the student's W-2s and/or 1099s must be provided to show the dependent's income does not exceed the income limit where applicable
If the student reports an Adjusted Gross Income of $0 and a Value of Support of $0, a written statement explaining how the student is supporting themselves must be provided
If the student had no reportable income and did not file a tax return, you will need to request a Verification of Non-filing Letter from the Internal Revenue Service (IRS) or a statement from the CA Franchise Tax Board (FTB).
To obtain IRS non-filing letter click here or call local IRS office 805-445-4771, IRS 800-829-1040. For an FTB statement call 800-829-4059.
Completed application packages can be mailed, faxed 805-477-5418, or hand delivered to the Veteran Services Office located at 2901 N. Ventura Road, 3rd Floor, Oxnard, CA 93036. Please allow ten (10) business days for processing. Call 805-477-5155 with any questions.