Child/Adult Abuse & Neglect Hotline: 805-654-3200
Our staff is available to serve you online, by phone, email, fax, drop-off/mail-in services, and in person.
If you prefer to schedule an appointment to meet with a worker, please call 888-472-4463.
Use the easy online tool at BenefitsCal.com to see if you are eligible for benefits.
Apply online for CalWORKs:
In My Benefits CalWIN select the "log In" button and follow the step-by-step process. Fill out an online application for CalWORKs Cash Aid for Families with Children. (Note: In-person interview is required for CalWORKs.) MyBenefits CalWIN also allows you to submit an application online for medical services and CalFresh (Food Stamps).
Monthly Gross Income Chart
| Family Size | Monthly Gross Income Limit |
| --- | --- |
| 1 | $807 |
| 2 | $1,324 |
| 3 | $1,641 |
| 4 | $1,947 |
| 5 | $2,221 |
| 6 | $2,499 |
| 7 | $2,746 |
| 8 | $2,988 |
| 9 | $3,242 |
| 10 | $3,519 |
| Each extra person | $32 |
| | *These figures are current through June 30, 2023 |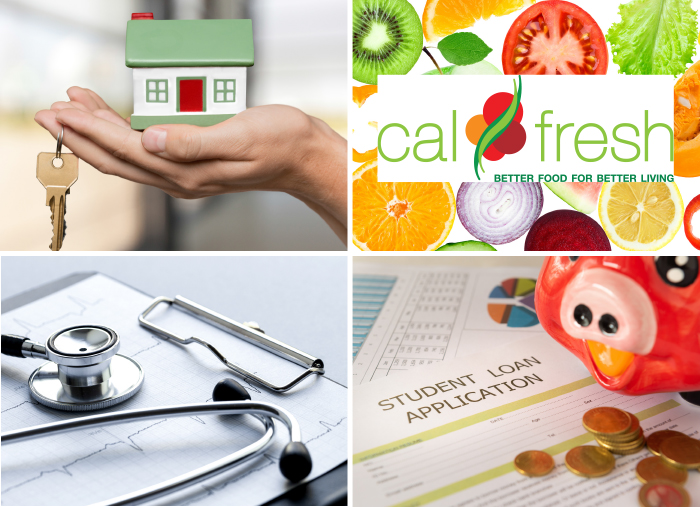 CalWORKs Application (CW 2223)
Changes have been made to the Application for CalWORKs (CW 2223) to gather information the State is required to collect.  Under Assembly Bill 959, demographic information about an applicant's sexual orientation and gender identity have been added to comply with this bill. Responses to the new questions in the Sexual Orientation and Gender Identity section 2 of the application are optional and apply only to applicants who apply for CalWORKs beginning July 1, 2018. This demographic information will be used for statistical purposes only, it will not be used in any manner that connects the personal information to the individual whom the information relates to, and it will not affect the applicant's CalWORKs eligibility determination.
Semi-Annual Reporting
Semi-Annual reporting is a prospective budgeting requirement and methodology. You are required to submit a Semi-Annual Eligibility Status Report (SAR7) yearly. The SAR Period is (6) months. The redetermination and/or recertification time-frame requirements are scheduled once per year. CalWORKs mandatory reported changes must be reported within 10 days, such as:
Your income increases above a certain amount
Your address changes
Fleeing felon status
Probation or parole violations
You may now complete your Semi-Annual Report (SAR7) online anytime by clicking BenefitsCal.com, starting the first day of the month it is due. 
Call your worker at 888-472-4463 from 8 a.m.–5 p.m. Monday – Friday for more details.