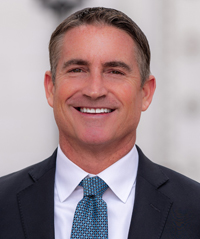 District 2 – Supervisor Jeff Gorell

2100 E Thousand Oaks Blvd, Suite E
Thousand Oaks, CA 91362
Phone: (805) 214-2510 | Fax: (805) 480-0585
Toll Free Number: (800) 660-5474
Email: supervisorgorell@ventura.org
Communities Represented:
City of Thousand Oaks, Northern and Eastern portions of the City of Camarillo, Newbury Park, Westlake Village, Oak Park, Hidden Valley, Lake Sherwood, Somis, Las Posas Valley, Camarillo Springs, Camarillo Heights, Casa Conejo, Santa Rosa Valley, Ventu Park, and South Coast.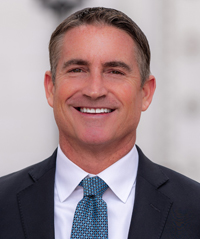 Ventura County Supervisor Jeff Gorell was elected to the Board of Supervisors in 2022 by residents seeking to improve the County's efficiency, transparency, safety, fiscal responsibility and accessibility. Having lived in Ventura County for more than 20 years, Supervisor Gorell is committed to addressing the growing issue of homelessness; keeping our neighborhoods safe from crime and wildfire; attracting new middle-class jobs to the area; and protecting our environment.
Supervisor Gorell brings to the job more than 25 years experience in the the private and public sector. He has been a local business owner, an adjunct professor at CLU, a Ventura County DA, a naval intelligence officer and war veteran, Deputy Mayor of Los Angeles, and a State Assembly Member representing most of Ventura County.
As the third generation war veteran, Supervisor Gorell is currently a Captain (Intelligence Officer) in the United States Navy Reserve. He has completed two tours to the Middle East and Afghanistan and was decorated for his leadership in a combat zone.
Jeff earned his bachelor's degree in History from U.C. Davis and his Juris Doctor from the University of the Pacific, McGeorge School of Law. He also has earned a certificate in international law from the University of Salzburg, Austria, where he studied under Supreme Court Justice Anthony Kennedy.
Supervisor Gorell and his two sons Jack and Steven enjoy the outdoors, including camping, snowboarding, and hiking, and are grateful to call Ventura County home.