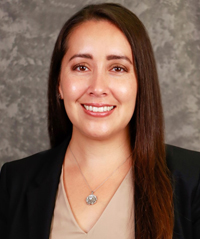 District 5 – Supervisor Vianey Lopez

800 S. Victoria Ave., L#1860, Ventura, CA 93009
Phone: (805) 654-2613
Email: Vianey.Lopez@ventura.org
Office Hours: Monday to Friday, 8:00 a.m. to 5:00 p.m.
Communities Represented:
Central and Southern portions of the City of Oxnard, City of Port Hueneme, Oxnard Plain, Oxnard Shores, Mandalay Bay, Silver Strand, Hollywood Beach, Hollywood by the Sea, Channel Islands Harbor, California State University Channel Islands, Naval Base Ventura County, California Air National Guard, Oxnard Airport, Ormond Beach Wetlands, and Channel Islands National Park.
Subscribe to receive District 5 County Supervisor Vianey Lopez Newsletters using the form below. You will receive an e-mail notification each time a newsletter is available, and this is your consent to receiving Newsletters from District 5.