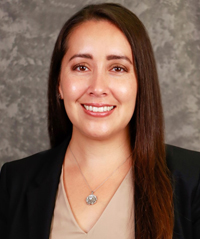 District 5 – Supervisor Vianey Lopez

800 S. Victoria Ave., L#1860, Ventura, CA 93009
Phone: (805) 654-2613
Email: Vianey.Lopez@ventura.org
Office Hours: Monday to Friday, 8:00 a.m. to 5:00 p.m.
Communities Represented:
Central and Southern portions of the City of Oxnard, City of Port Hueneme, Oxnard Plain, Oxnard Shores, Mandalay Bay, Silver Strand, Hollywood Beach, Hollywood by the Sea, Channel Islands Harbor, California State University Channel Islands, Naval Base Ventura County, California Air National Guard, Oxnard Airport, Ormond Beach Wetlands, and Channel Islands National Park.
About Supervisor Vianey Lopez
Governor Gavin Newsom appointed Vianey Lopez as District 5 County Supervisor to fill the vacancy created by the unexpected passing of Supervisor Carmen Ramirez on August 12, 2022. Lopez will serve as Supervisor-designate for County District 5 until the next general election in November 2024.
Vianey has been a Councilmember for the City of Oxnard, District Six since 2018 and District Director for California State Senator Monique Limón since 2020. She was District Director for then-Assemblymember Monique Limón from 2016 to 2020, a Trustee on the Hueneme Elementary School District Board from 2012 to 2018 and a District Scheduler for U.S. Congresswoman Lois Capps from 2013 to 2016. Lopez was a Program Coordinator for the Oxnard Downtown Management District from 2012 to 2013, a Caseworker for Congresswoman Lois Capps from 2010 to 2011 and an Administrative Assistant and Concierge at the Oxnard Convention and Visitors Bureau from 2009 to 2010. She is a member of the League of United Latin American Citizens and Future Leaders of America. Lopez earned a Master of Public Policy degree in International Relations and State and Local Policy from Pepperdine University.