District 3 – Supervisor Kelly Long

1203 Flynn Road, Suite 220, Camarillo, CA 93012
Phone: (805) 654-2276 | Fax: (805) 654-2226
Email: kelly.long@ventura.org
Communities Represented:
Central and Southern portions of the City of Camarillo, Northeast Oxnard, El Rio, Nyeland Acres, City of Santa Paula, City of Fillmore, Piru, and East Lockwood Valley.

Kelly Long was first elected to the Ventura County Board of Supervisor representing the Third District in 2016 and was re-elected in 2020. The Third District includes the cities of Santa Paula, Fillmore, and portions of Camarillo & Northeast Oxnard, as well as the un-incorporated communities of Piru, El Rio/Nyeland Acres, and East Lockwood Valley .
Supervisor Long is the 2023 Vice Chair of the Board of Supervisors and serves on a variety of committees and commissions including: the Ventura County Employees Retirement Association (VCERA), Fox Canyon Groundwater Management Agency (FCGMA), Fillmore Piru Basin Groundwater Sustainability Agency (FPBGSA), Camarillo Airport Authority, and represents the County of Ventura at the California State Association of Counties (CSAC) and the National Association of Counties (NACo), just to name a few. Supervisor Long was the Chair of the Board of Supervisors in 2020 and helped to lead our county during the difficulties associated with the recent pandemic. She also served as Chair of the Economic Development Collaborative (EDC) in 2021 and continues to Chair the FPBGSA where she led a group of farmers, environmentalists, and water professionals to complete the final version of their Groundwater Sustainability Plan which will help preserve the Santa Clara River Watershed Basin.
Before being elected to the Board of Supervisors, Kelly held the office of Trustee of the Pleasant Valley School District Board from 2012 – 2016 and has over 25-years of combined experience as an entrepreneur, business executive, and local school board member. She has a degree in Mechanical Engineering from California State University, Long Beach and holds six patents while working for several Bio-Medical firms. Kelly is very proud to come from a family of small business owners, educators, and community volunteers.
Additionally, she brings a skill set that includes management and leadership, budgeting and fiscal accountability, collective bargaining and negotiation, policy development and process improvement.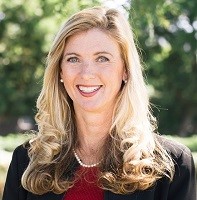 Kelly Long has two girls and has built a strong community around them, volunteering for many local organizations and non-profits. They also enjoy participating in many outdoor recreational activities in and around Ventura County ranging from hiking in our near-by mountains to rowing and surfing at our beautiful harbors and beaches.
As a member of the Board of Ventura County Supervisors, Kelly vows to invest the time to make our families and communities successful. With goals and teamwork, she knows we can strive for the highest level of excellence!
To learn more about Kelly Long please visit her LinkedIn Profile at Kelly Long.