To innovate. To enhance. To do IT… better. To consistently exceed customer expectations while providing exceptional business consulting and innovative technology solutions to those we serve.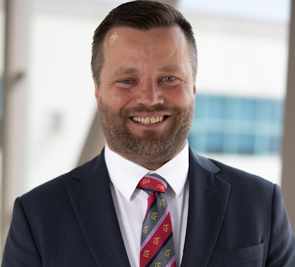 Matt Hunter
Deputy Chief Information Officer - Business Services
Matt Hunter became the Deputy Chief Information Officer for the Ventura County Business Services Division in early 2023.
Business Services is responsible for a full range of life-cycle development services from requirements gathering and definition through the delivery and deployment of solutions. Our software development professionals bring years of experience in developing software applications to meet both the business and technical requirements of a project.
Many internally-developed applications and vendor solutions are hosted and supported by the Business Services Division, in support of many County agencies and departments, and their constituents. These applications span a variety of technologies and business needs ranging from web and mobile based applications, client/server applications to large mainframe applications.
Along with custom development Matt is also responsible for County's agencies to utilize enterprise solutions like the County's Financial Management System, Payroll System and Enterprise Content Management (ECM) to solve their business challenges. He is also responsible for the Business Relationship Management for many of the County's agencies.