To innovate. To enhance. To do IT… better. To consistently exceed customer expectations while providing exceptional business consulting and innovative technology solutions to those we serve.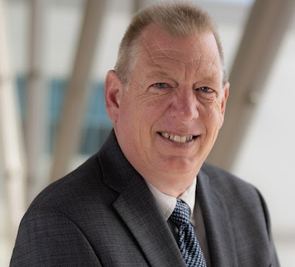 Brian Palmer
Deputy Chief Information Officer - Network Services
Network Services is committed to providing stable, cost-effective connectivity to its client agencies and departments. Our mission is the development and ongoing support of network infrastructure to enable applications that provide our users with rapid access to the people and information they need to make critical business decisions – anytime, anywhere, on any device.
Brian Palmer has over 20 years of information technology experience in government/public service.  He began his career at the Los Angeles Public Library and before leaving served as the IT Manager for all 70 branch libraries.  He joined the County in 2005 and served as the IT Manager for the County Executive Office and Board of Supervisors.  In addition, he has held the position of Deputy Executive Officer serving as the Chief Deputy Clerk of the Board.  He rejoined IT Services in December 2018 as a Deputy Chief Information Officer providing services within the Project Management Office.  He holds a Bachelor of Science degree in Computer Information Systems and a Master's Degree in Library Information Sciences.
Network Services provides the following services:
Telephony/Voice systems / Call Manager
Unified FAX – FAX Services via email
Telecommunications Circuits Support
Microwave Network
Public Safety Radio Network
Data Network Support – Switches/Routers/Cabling
Network Monitoring
Cybersecurity