Adult Protective Services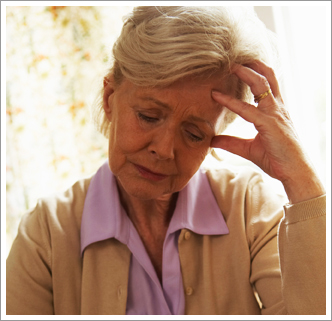 Adult Protective Services is a state-mandated program that helps ensure the safety and well-being of elders and other adults with limited abilities. The staff investigates allegations of abuse and neglect, assesses client needs, and provides short-term case management and linkage to other services.
About Adult Abuse
To make a report of suspected abuse or neglect, call (805) 654-3200. Reports will be kept confidential and callers who are not mandated reporters may remain anonymous.
IN CASE OF EMERGENCY CALL 911.
The signs of abuse can be difficult to recognize. Adult abuse can continue unseen for years or be a sudden attack from a trusted friend, family member or caregiver. Sometimes a client needs help because of self-neglect due to a decline in cognitive capacity. Signs include but are not limited to:
Physical injury
Sexual abuse
Poor nutrition
Dehydration
Untreated medical conditions
Misuse of medicines
Abandonment or general neglect
Emotional and financial abuse may offer fewer visual clues, so these forms of abuse often are more difficult to identify. Emotional abuse may be carried out through threats that cause fear, anxiety or depression; isolation may take the form of denying phone calls, visitors, or mail. Financial abuse often involves misused funds, unauthorized account changes and real estate transactions or missing belongings.
What To Do About Suspected Abuse
Anyone who suspects another is being abused should report it. Additionally, anyone who has full or part-time custody or care of an elder or dependent adult is by law a mandated reporter and must immediately report suspected abuse or neglect. Other professionals required to report abuse include social workers, members of the clergy, health care practitioners, advocacy groups, fire department personnel, and staff at financial institutions.
Adult Protective Services Rapid Response Expert Team Project
In recognition of the need for innovative approaches to serving vulnerable adults, the federal Administration on Aging has awarded grant funding to the Human Services Agency to pilot a new Rapid Response Expert Team service model. The model integrates medical professionals into a multi-disciplinary team dedicated to assisting vulnerable adults overcome barriers to safety. The Expert Team's accomplishments from July 2010 through June 2011 are described in a report. Adult Protective Services social workers' responses to a survey about their experiences with the Expert Team are summarized here.
Additionally, the Human Services Agency is piloting a risk assessment instrument, which standardizes the approach to assessing risk, correlates the assessment with interventions, and measures outcomes in the areas of health, safety and elimination or reduction of harm. For further information about the risk assessment instrument, which is called the Adult Protective Services Tool for Risk, Interventions and Outcomes (APS TRIO), click here. (Those without MS PowerPoint may wish to view the PDF of the presentation.) To review Adult Protective Services social workers' responses to a survey about their experiences with the APS TRIO (formerly known as the Risk Assessment Instrument or RAI), click here.
In May 2011, a meeting was held to update policymakers, community stakeholders, and practitioners about the status of the Rapid Response Expert Team and the APS TRIO. Click here to view the meeting presentation.
Integrated Approach Archstone Foundation Final Report
Integrated Approach Rapid Response Expert Team Final Report
Forms & Documents
Useful Links
NOTE: As a convenience to our visitors, this page may contain links to external websites that are not managed or controlled by the County of Ventura.