Instructions for Installing Ventura County Alexa Skill
Go to the App Store on your device and search for the Amazon Alexa App and install it.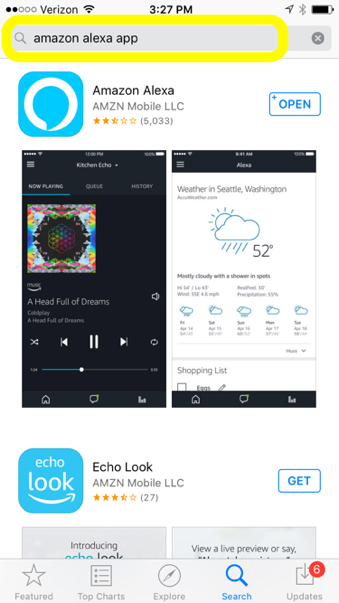 Locate the Amazon Alexa app on your device and open it. You may need to login to your Amazon account the first time.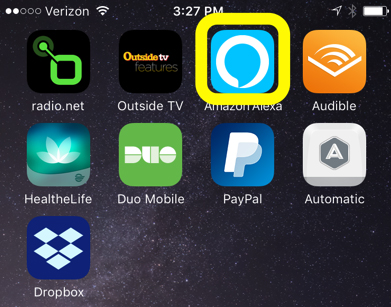 After you launch Alexa, on the main screen, click on the Menu icon in the upper left corner. Among the available menu items, click on Skills.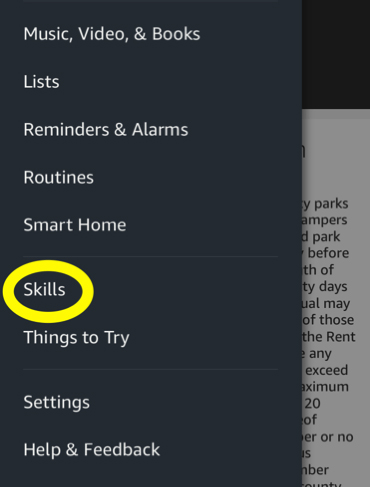 In the Search Bar, type in Ventura County Information and Search.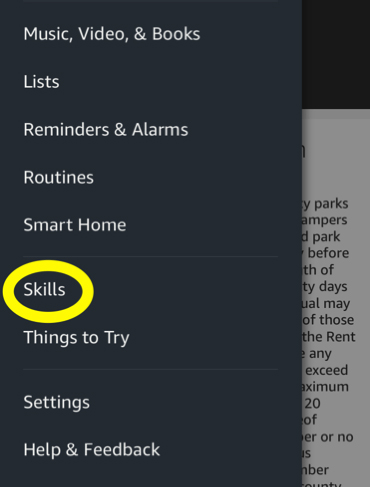 Tap on the search result to see the detail, and click on the ENABLE SKILL button.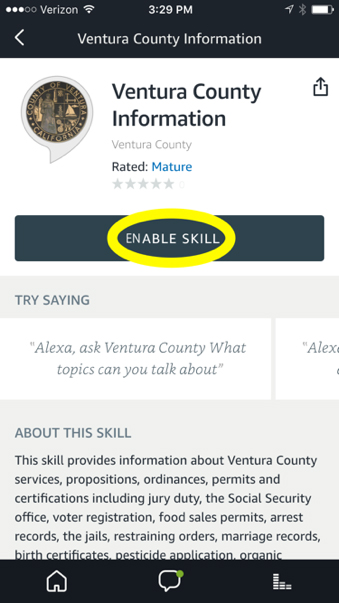 After Enabling The Skill In The Alexa App
Alexa should now respond to Ventura County Information Skill commands. Begin by saying "Alexa, ask Ventura County Main Menu".  This will cause Alexa to read off a list of topics you may ask about.
You can ask questions such as:
"Alexa, ask Ventura County where do I go to get a copy of my birth certificate?"
If you ask more than one question soon after the previous question, you should not have to repeat the part "Alexa, ask Ventura County", just ask the next question.
"What topics can you tell me about?
"What questions can you answer?"
"List Topics"
"How do I get a food sales permit?"
"Where do I go to find the jail?"
"Where do I report for jury duty?"
"How do I look up marriage records?"
"How do I register my pest control business?"
"How do I register as an organic producer?"
"What part does APAC play in discretionary land use permits?"
"What are the hours of park headquarters?"
"How long can I camp at a Ventura County park?"
"Can reservations be made at beach parks?"
"How is the CaliforniaFIRST program funded?"
"Is the County of Ventura smoke-free?"
"Where can I smoke marijuana or consume marijuana products?"
"What is the Transient Occupancy Tax?"
"Why did I receive a Supplemental Tax Bill?"
"Who is eligible for Child Support Services?"
"Does Ventura County have a job listing?"
"How do I get a restraining order?"
"How do I apply for Social Security?"
 "Where do I go to register to vote?"
These are just a few samples of the kinds of questions you can ask!