Resources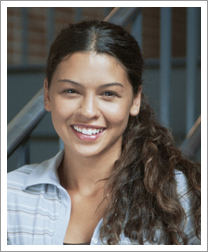 When You Turn 18: A Survival Guide for Teenagers from the California Bar Association

California College Pathways: An educational planning guide for foster youth and their caregivers

Foster to Famous: information about famous athletes, actors, politicians who were formerly foster youth

Career Zone – Self-Assessments can help you know yourself better. And knowing yourself better can help you choose a satisfying job or occupational field to explore.

California Foster Care Ombudsman

California Youth Connection (CYC) – Phone: (805) 445-7814

The New Casey Life Skills  – Easy to use tools to help foster youth prepare for adulthood
Free Health Coverage for Former Foster Youth
If you were in foster care on your 18th birthday, you are eligible for free Medi-Cal benefits until your 26th birthday (regardless of your income). Attached is a quick guide and one page form  you can use to sign up and take to any Human Services Intake & Eligibility or Community Services Center. You are encouraged to call Laura Pariseau – (805) 654-3451 for assistance.