Child/Adult Abuse & Neglect Hotline: 805-654-3200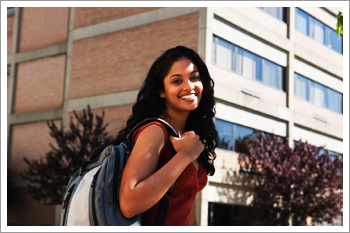 Foster youth ages 16-18 who are participants in the Independent Living Program (ILP) classes have access to career and educational planning, financial aid and scholarship information. ILP provides limited funds to assist youth in paying for college application fees and entrance exams. Social workers can provide more information about accessing these services. 
California College Pathways provides an educational planning guide for foster youth and their caregivers.
Other Resources
Foster Youth Education / Financial Aid: CalGrants / FAFSA For California Foster Youth interested in going to college in the fall. The upcoming Free Application for Federal Student Aid (FAFSA) deadline is an important one. Students must meet the FAFSA deadline in order to apply for a CalGrant.
Ventura County Community College District 
The College Navigator is the U.S. Department of Education's website to help guide you through the process of finding the right college. It includes tools to help estimate expenses, find financial aid, and identify programs and majors that are right for you.
Federal Student Aid (or FAFSA) is an office of the U.S. Department of Education intended to ensure that all eligible individuals can benefit from federally funded or federally-guaranteed financial assistance for education beyond high school.
FinAid! is one of the most comprehensive free resources for information about student financial aid, scholarships, and education loans.
Upward Bound – The purpose of Upward Bound is to increase the rate at which high school graduates pursue post secondary education, as well encourage more students to pursue programs that lead to careers in math and science. To be eligible for the Upward Bound Program at California Lutheran University, students must attend either Channel Islands, Hueneme, Oxnard, Pacifica, or Rio Mesa High School. The program is geared toward low-income and first-generation college bound students. Participants must demonstrate a need for academic support in order to successfully pursue a program of education beyond high school.
Scholarships & Grants
NOTE: As a convenience to our visitors, this page may contain links to external websites that are not managed or controlled by the County of Ventura.