Regular access to healthy food options, including fresh fruits and vegetables, is closely tied to better health and wellness outcomes.
Even though Ventura County has a lower food insecurity rate than California and the Nation, almost 70,000 local residents face uncertain or limited access to adequate nutritious food.
Feeding America created the Map the Meal Gap report to highlight and explore hunger in California.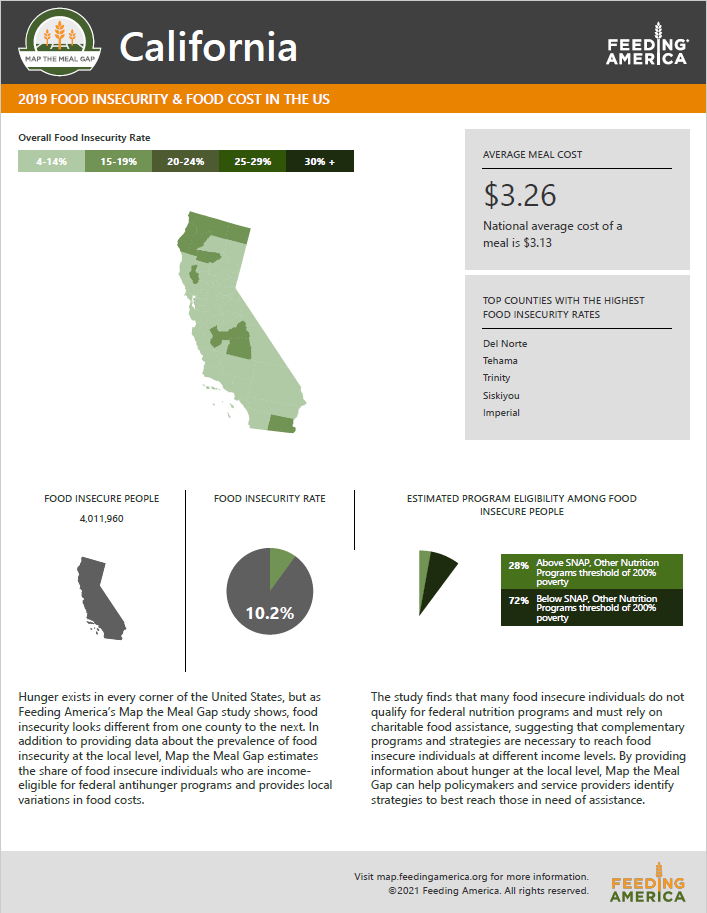 Ventura County Food Access by Census Tract
Some community members may find it difficult to access nutritious food.
The USDA map shows areas of Ventura County where a significant number of residents within a low-income census tract are more than 1 mile (urban) or 10 miles (rural) from the nearest supermarket.
Learn more about the United States Department of Agriculture's Food Access Research Atlas.
Household access to food is affected by proximity of supermarkets and access to transportation. Access to cars or public transportation affects the portion of the household budget available for food. As a result, residents may feel differently about food access than the food map suggests.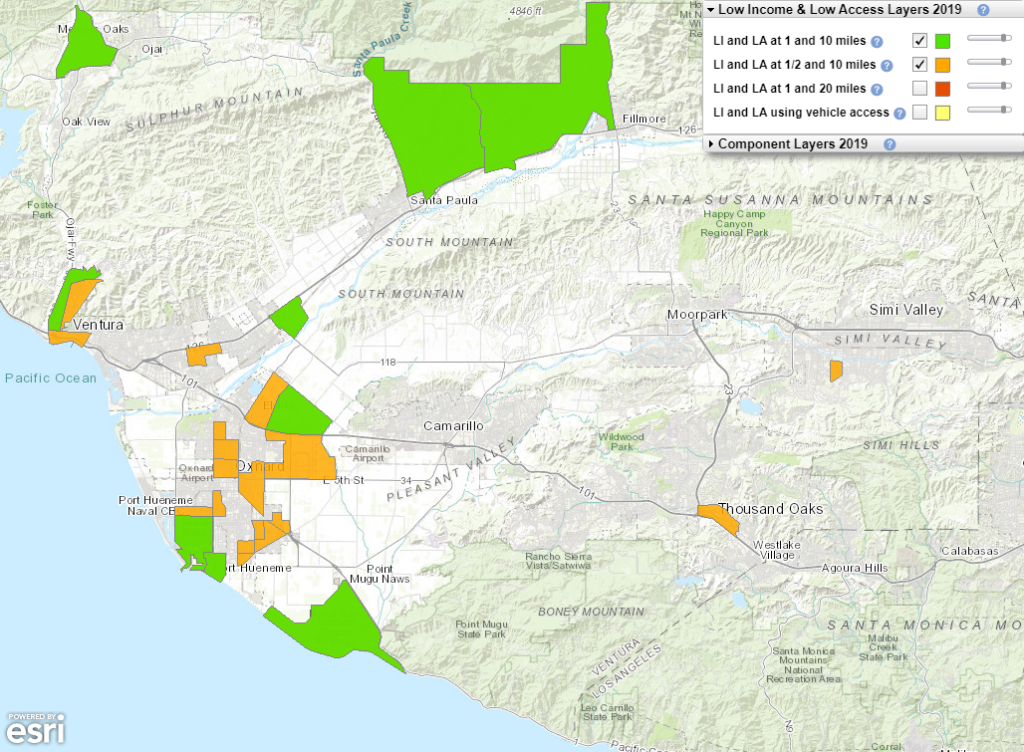 Disclaimer: The information displayed was created by outside data sources. All maps are for informational purposes only and should not be used for legal, engineering, or surveying purposes.  The county does not warrant the accuracy of this information, and no decision involving a risk of economic loss or physical injury should be made in reliance hereon.