The County of Ventura has implemented a temporary telecommuting arrangement for employees whose job duties are conducive to working from home but who do not regularly telecommute. However, there are some position with the County of Ventura that require the employee to physically be present in the workplace. Due to the current COVID-19 (coronavirus) outbreak, many employee have requested a place to find resources needed to work remotely. This page is designed to provide those employees with some of the most common resources and guides to successfully telework.
Duo Mobile supports multiple authentication controls — from push notifications, to biometrics, to passcodes — while maintaining a consistent, intuitive user login experience. Allows you to choose the method that best meets your needs and easily update your preferences at any time.
CheckPoint VPN provides users with secure, seamless remote access to the county networks while working remotely. Privacy and integrity of sensitive information is ensured through multi-factor authentication, endpoint system compliance scanning and encryption of all transmitted data.
Contact GSA IT Directly
Tel: (805) 654-7624
Mail: GSA-Help@ventura.org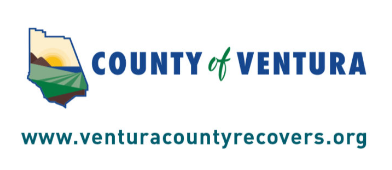 Remote Desktop Software & Application Support
Datasets and supporting documentation to use for your library or research are freely available, including Windows, macOS, Android, and iOS.
Instantly go from group chat to video call with the touch of a button. Securely connect, access, share and coauthor files in real time.
These flex documents are provided to help with frequently asked question.
Please note: Some applications may require the installation of specific drivers and certifications. Please contact GSAIT should you experience unfamiliar errors.
Voicemail / Call Forwarding
You can transfer your work phone number to your cellphone by activating your call forwarding feature on your work phone. Call forwarding automatically transfers all incoming calls to the indicated phone number. Please be sure to also check your work voicemails periodically.