Senior Directory
The Senior Eldercare Directory is a comprehensive resource listing for both Seniors and Caregivers. This directory was made possible through a collaboration between the VCAAA and the Ventura County Star. This book compiles together information about numerous groups and organizations, public, private, and non-profit, to help assist you in your search for data regarding senior issues.
Please note: The VCAAA neither suggests nor endorses the companies or organizations included with the pages of the resource directory. VCAAA merely provides it only as a source of information.
Senior Eldercare Directory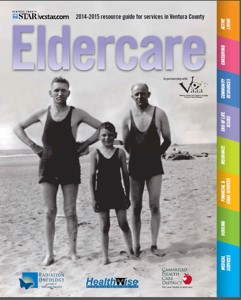 ElderCare Directory (PDF Version)
NOTE: As a convenience to our visitors, this page may contain links to external websites that are not managed or controlled by the County of Ventura.