Auction

2017 PUBLIC AUCTION IS CANCELLED
The 2017 Ventura County Treasurer-Tax Collector Public Auction for tax-defaulted property will be held on Friday, February 17, 2017.
Ventura County Treasurer/Tax Collector's Office invites all interested bidders to register for the February 17, 2017 Property Auction.
Registration begins on January 17, 2017 through February 10, 2017, Monday through Friday, from 9:00 A.M.-4:00 P.M. at 800 South Victoria Avenue, Ventura, CA 93009.
A valid identification is required. Such identification include, driver's license, military ID card, passport or California ID card.
For more information, please contact the Ventura County Treasurer/Tax Collector's Office at 805-654-3744 or HelpingHand@ventura.org
---
Click here or scan the QR code below for the Interactive Auction Map.
Click here for the Interactive Map Guide.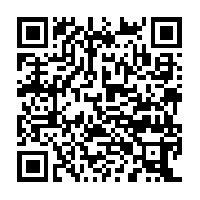 NOTE: As a convenience to our visitors, this page may contain links to external websites that are not managed or controlled by the County of Ventura.