District 1 - Supervisor Steve Bennett

Communities Represented by Supervisor Bennett:
San Buenaventura, Montalvo, Saticoy, Ojai Valley, City of Ojai, Upper Ojai Valley, Riverpark, Northwest Oxnard, and North Coast.
Email Supervisor Steve Bennett
Direct written materials to:
Supervisor Steve Bennett, L-1900
800 S. Victoria Ave.
Ventura, CA 93009
Phone: (805) 654-2703
Fax: (805) 654-2226
---
For Thomas Fire Recovery visit www.venturacountyrecovers.org
Community Emergency Response Training Videos
(CERT)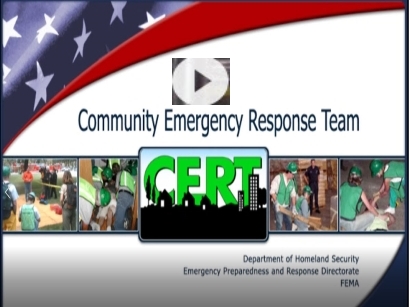 Provided Courtesy of Walk Your Talk Productions and Rotary Club of Ojai West
CERT Class Content - click on link to view video: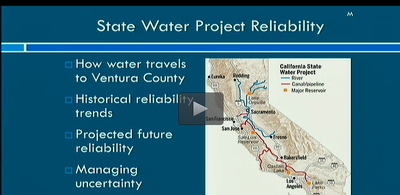 Connecting to State Water Forum Video

Agenda Hand Out
---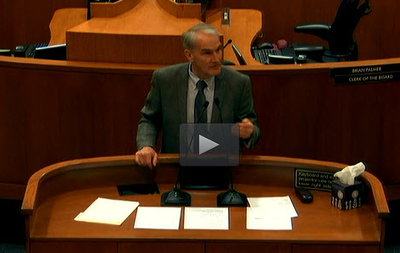 Ocean Water Desalination Forum Video

Agenda Hand Out

Presentations:
Joshua Haggmark, Water Manger, City of Santa Barbara: A Ventura County Desal Discussion
Scott Maloni, Vice President, Project Development, Poseidon Water: Presentation – Ventura County
Tom Luster, Senior Coastal Analyst, California Coastal Commission: Ventura Desal Workshop
Susan Mulligan, P.E., General Manager, Calleguas Municipal Water Company: CMWD Seawater Desal Forum
Letter from J. Anthony Koslow, Ph.D., Scripps Institution of Oceanography, UCSD
Response from Tom Luster, California Coastal Commission
---
Farmworker Labor Workshop - July 20, 2016

---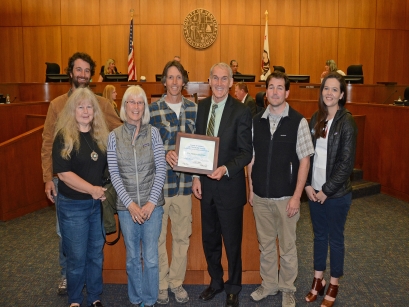 Supervisor Bennett with District 1, 2017 Earth Day Award recipients The Matilija Coalition. Left to Right: Matt Stecker, Diane Underhill, Kathy Bremer, Paul Jenkin, Supervisor Steve Bennett, Hans Cole and Candice Meneghin The Matilija Coalition is an alliance of community groups, businesses, and individuals committed to the environmental restoration of the Ventura River watershed. Since 2000, the Matilija Coalition has worked to achieve the following vision: a free-flowing Ventura River from the mountains to the sea; a thriving population of steelhead trout in its waters; a healthy, native ecosystem; a wide, sandy beach along the coast; and opportunities for public enjoyment, education, and recreation for current and future generations.
Supervisor Bennett at the Cycle California Coast Launch Reception.
www.cyclecalcoast.com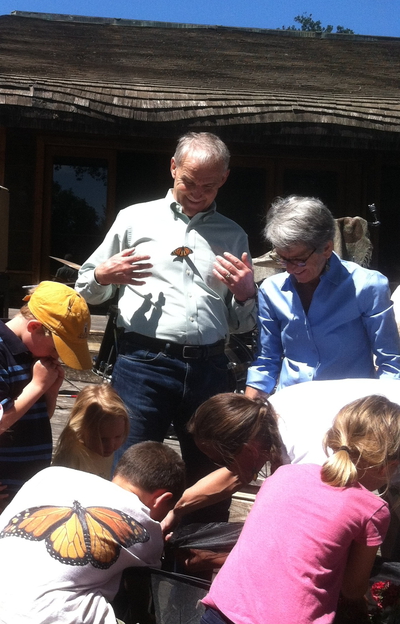 Supervisor Steve Bennett and Senator Hannah Beth Jackson celebrated Earth Day at Oak Grove School on Saturday, April 23 with a Monarch Butterfly release. The Earth Day event is put together by four great environmental organizations that serve the Ojai Valley. The Ojai Valley Land Conservancy, The Green Coalition, Food for Thought and Oak Grove School.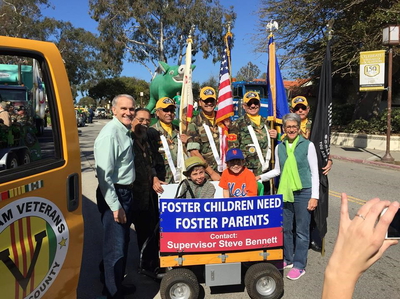 Supervisor Bennett, Vietnam Veterans of Ventura County and Senator Hannah-Beth Jackson at the 2016 St. Patrick's Day Parade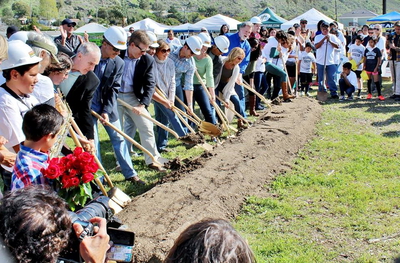 Supervisor Bennett at the Kellogg Park Groundbreaking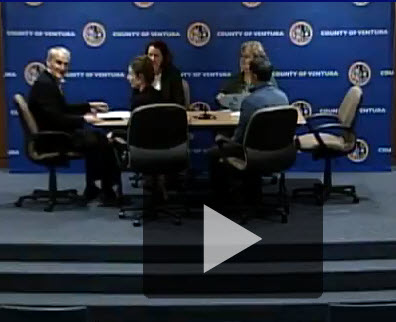 Meeting between Supervisor Bennett and Citizens for Responsible Oil and Gas (CFROG) January 8, 2016, regarding Mirada Petroleum Project, PL13-0158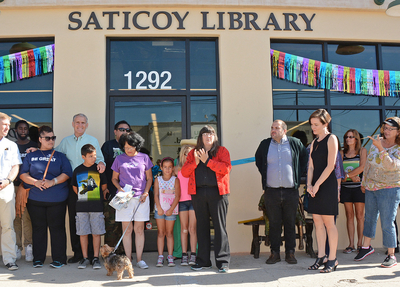 Supervisor Bennett at the Saticoy Library Ribbon Cutting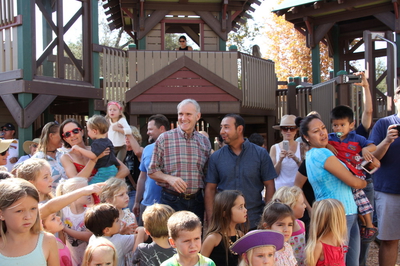 Supervisor Bennett and Ojai City Mayor Severo Lara at the Libbey Playground Ribbon Cutting
---
NOTE: As a convenience to our visitors, this page may contain links to external websites that are not managed or controlled by the County of Ventura.