Biography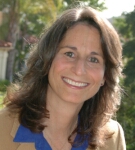 Supervisor
Linda Parks
SUPERVISOR LINDA PARKS, DISTRICT 2
VENTURA COUNTY BOARD OF SUPERVISORS
Supervisor Parks previously served as a Planning Commissioner, City Council member, and Mayor for the City of Thousand Oaks, California. As a city official, she sponsored the "Parks Initiative" that preserves open space and parkland in Thousand Oaks, wrote the City's first campaign reform law, founded the Ventura County Discovery Center, and initiated the annual Thousand Oaks Earth Day/Arbor Day Celebration. She is one of the organizing directors of the countywide SOAR campaign, which was successful in creating a law to protect open space and farmland in addition to establishing urban boundary limits around county cities. She is an open space advocate who has created parks and trails in her district including a sixteen-year effort that culminated in the purchase of Ahmanson Ranch as a State Park. As a Ventura County Supervisor, Ms. Parks has helped grow the County reserve fund from 0% to 13% since joining the Board, she continues to champion quality of life issues, setting policy on the Board of Supervisors, the Santa Monica Mountains Conservancy, LAFCO, the Air Pollution Control Board, Southern California Association of Governments, Ventura County Transportation Commission, Ventura County Regional Energy Alliance, Ventura County Public Financing Authority, Justice Policy Council, and the Ventura County Behavioral Health Advisory Board.
Ms. Parks' accomplishments as a Supervisor include organizing several county-wide Senior Summits to plan for the growing senior adult population. She has brought funding for job training programs, therapeutic services for disabled youth, increased access to services for veterans, and established a jail task force that reduced recidivism for people with mental illness. She has also taken a leadership role in providing transportation alternatives that have reduced congested roadways, including starting up the Kanan Shuttle, a free popular route with students and residents in Oak Park. Along with Thousand Oaks Mayor Pro Tem, Claudia Bill-de la Peña, she is Co-Chair of the Santa Monica Mountains Bicycle Tourism Roundtable. She's established several Municipal Advisory Councils to give residents a stronger voice and bring needed improvements to their communities. She's also fought to protect the public from harmful pollutants and developed County guidelines that require testing water and soil near the Boeing Santa Susana Field Laboratory (aka Rocketdyne). As a member of the Santa Monica Mountains Conservancy, she is helping to lead an effort to provide a wildlife bridge at Liberty Canyon and to add Conejo Mountain to the Conservancy's list for future acquisitions. Earlier this year, she initiated a first of its kind wildlife corridor overlay zone that is currently being processed to be added into Ventura County's General Plan to protect major linkages for wildlife migration.

Supervisor Parks received her Masters Degree in Urban Planning from the University of Washington and her undergraduate degree from Cal Poly San Luis Obispo. She has been honored with the "Environmental Hero Award, 2017" by the Sierra Club Los Padres Chapter, a 2017 Santa Monica Mountains Fund (SAMO) Honoree, "Paul Harris Fellowship Award" by the Rotary Club of Thousand Oaks Sunrise, the Las Virgenes Homeowners Federation "2012 Citizen of the Year Award," the Carla Bard "Environmental Integrity in Public Service Award" from the Environmental Defense Center, the "Walk the Talk Award" from Heal the Bay, the "Edward L. Masry Integrity in Community Service Award," and was the 2014 Honorary Chair of the annual National Alliance on Mental Illness (NAMI) Walk. Ms. Parks has been married 35 years and has four children.
NOTE: As a convenience to our visitors, this page may contain links to external websites that are not managed or controlled by the County of Ventura.