Bike Lane Priorities
What Criteria Do You Think Are Most Important?
Below is a draft set of criteria for ranking bike lane construction and their weighting. As a cyclist, how would you prioritize/weight the categories?
Please email your comments to: Linda.Parks@ventura.org
Click Here to Enlarge Chart Below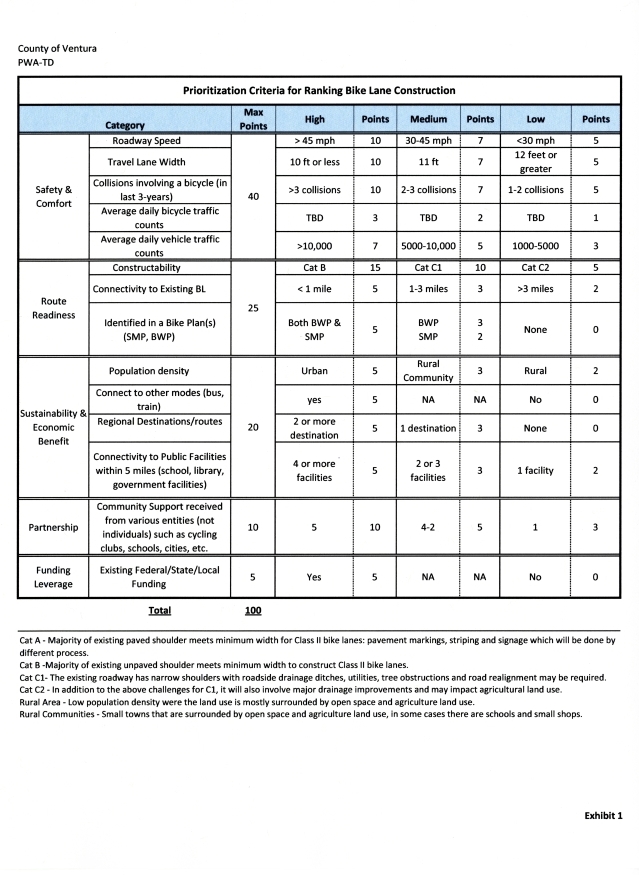 NOTE: As a convenience to our visitors, this page may contain links to external websites that are not managed or controlled by the County of Ventura.