Fiscal Services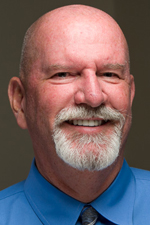 Rick Young
Deputy Chief Information Officer
The Fiscal Services Team works closely together with the other IT Services divisions to plan for and execute the delivery of services to our customers.
Fiscal Services is also a resource to our customers to understand service offerings and billing for services.
Many of the support services we provide include:
Key Fiscal Services
Internal Service Fund (ISF) rate and budget development
Monthly financial reporting to division heads
Quarterly financial reporting and projections
Monitor and control the department's budget
Procurement of services and supplies
Billing for services
Accounts payable and receivable
Cash management
Fixed asset inventory and reconciliations
Coordinate with Auditor-Controller's office and County Executive Office for cost allocation planning and consolidated financial reporting for the County to constituents
Work with division heads to strategically plan investments in technology
NOTE: As a convenience to our visitors, this page may contain links to external websites that are not managed or controlled by the County of Ventura.