Service Excellence
The County of Ventura has embarked on a deliberate detour from traditional approaches in its stand against waste using a continuous improvement model known as Lean Six Sigma.

Over the last decade, a number of government entities have employed Lean Six Sigma with substantially convincing results to demonstrate that the concept of effectively creating lean systems in government is not only possible, but probable and attainable.

Lean can be defined as a management approach that seeks to maximize value while removing wasteful activities and practices. Six Sigma can be defined as a management approach that seeks to systematically apply scientific principles to reduce variation and eliminate defects in service offerings.

'Lean Thinking' is a concept for government whose time has come. County staff who have participated in improvement actions report that they experience a sense of renewed energy, team-building, inspiration and excitement when they are able to correct long-standing process problems. Continuous improvement as a way of business has arrived and is here to stay.


Service Excellence
Paul Stamper
(805) 654-3938


Our journey to excellence through continuous improvement.
---
To send your ideas of processes that you would like to see prioritized for improvement, please Contact Us.
---
Results
---
Our Approach
---
Ventura County Strategic Plan
---
County Staff Forms and Information
---
Business Assistance/Economic Vitality - The following links are provided to programs that offer assistance to businesses in the County or seeking to relocate to Ventura County:
Economic Development Collaborative-Ventura County (EDC-VC)
- The business resource for companies of all sizes doing business in Ventura County.
Small Business Development Center (SBDC)
- Provides free consultations and low-cost training sessions to small business owners in Santa Barbara and Ventura counties.
WEV – Women's Economic Ventures

Women's Economic Ventures (WEV) programs combine classroom training, capital and individual technical assistance to support the small business entrepreneur through start-up, stabilization and growth phases. Most services are provided in Spanish and English.
Ventura County Grow Your Business Live Your Life
- Learn about what Ventura County has to offer to your business and your employees.
---
Above and Beyond in Ventura
(Click one of the images below to see a BOS presentation on that topic)
---
---
---
---
---
---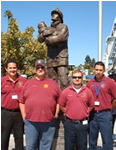 Fire Department Community Volunteers
---
---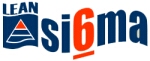 NOTE: As a convenience to our visitors, this page may contain links to external websites that are not managed or controlled by the County of Ventura.