Work/Life Program
Contact Information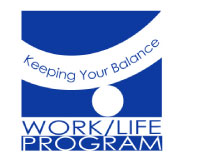 Email: WorkLife@ventura.org
Phone: (805) 477-7234
Fax: (805) 658-4535
Mailing Address:
Hall of Administration
L#1970
800 S. Victoria Ave.
Ventura, CA 93009
---
Work/Life Benefits
County of Ventura recognizes that in order to have a dedicated and productive workforce, employees need support in balancing their work and their life outside of work. The Work/Life Program promotes the family friendly services offered to County of Ventura employees. The list below shows some of the work/life benefits available to County of Ventura employees.
Lactation Accommodation Policy
The County of Ventura is recognized statewide as a "Mother-Baby Friendly Workplace". The County strongly supports breastfeeding as a high priority for healthier babies by reasonably accommodating the lactation needs of employees on the job. All work sites have identified a designated or dedicated lactation room. For more information on the Lactation Accommodation Policy, contact the WorkLife program at worklife@ventura.org
Child Care/Preschool Discount Program
The Child Care/Preschool Discount Program is available to County employees only. A variety of child care centers and preschool programs offer discounts to County employees. Proof of employment may be necessary when enrolling in the child care/preschool program. The Discount Program Listing is updated each year in August.
Child/Elder Care Resource & Referral Program
The Work/Life Program has local resource information available on child and elder care for County employees. Contact WorkLife@ventura.org for more information.
Elder Care Support Group
Group meetings are held on the last Wednesday of each month for those County employees who are caring for an elderly family member. Staffed by an EAP counselor, this support group can provide a needed outlet for those caregivers who are overwhelmed or simply need a chance to tell their story.
Family Care & Volunteer Resource Fair
TheWork/Life Program hosts the Family Care & Volunteer Resource Fair at the Government Center in May each year. This is a wonderful outreach opportunity for organizations who cater to the needs of families. This concentrated gathering of family care organizations allows County employees to gather a wealth of information in a very short amount of time. It is also a great chance to recruit volunteers or to find volunteer opportunities.
Coastal Housing Partnership
The County of Ventura is a member of the Coastal Housing Partnership and County employees have several valuable housing benefits available to them.
Positive Parenting Classes and Balancing Work/Family Seminars
Positive Parenting classes and Balancing Work/Family Seminars are lunchtime learning opportunities sponsored by the Work/Life Program and the Wellness Program. County employees can register for these classes and seminars by visiting the Wellness Program Website or call Wellness at 805/654-2628.
New Baby Packets
New baby kits are mailed out to County employees who have recently added a new dependent onto their health benefits. New baby kits include information on child care, immunizations, safe sleep for baby, breastfeeding, lead poisoning, community services and organizations. Visit the New Baby Packet page.
NOTE: As a convenience to our visitors, this page may contain links to external websites that are not managed or controlled by the County of Ventura.