Department of Airports
---
~~~~
The County of Ventura Department of Airports is looking to re-establish an air route out of Oxnard to San Francisco with connections to domestic and international destinations, and is conducting a short survey of the business community and residents.
If you are with a business we would like to get some information about your company. If you are a resident you can say so where it asks for a Business Name. Please help our community re-establish airline service by taking a few minutes to complete this short survey.

~~~~
---
Click here for more information on the Camarillo Airport Electronic Display Sign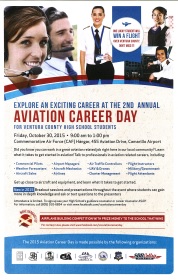 Important Documents

NOTE: As a convenience to our visitors, this page may contain links to external websites that are not managed or controlled by the County of Ventura.