Recycling Plastic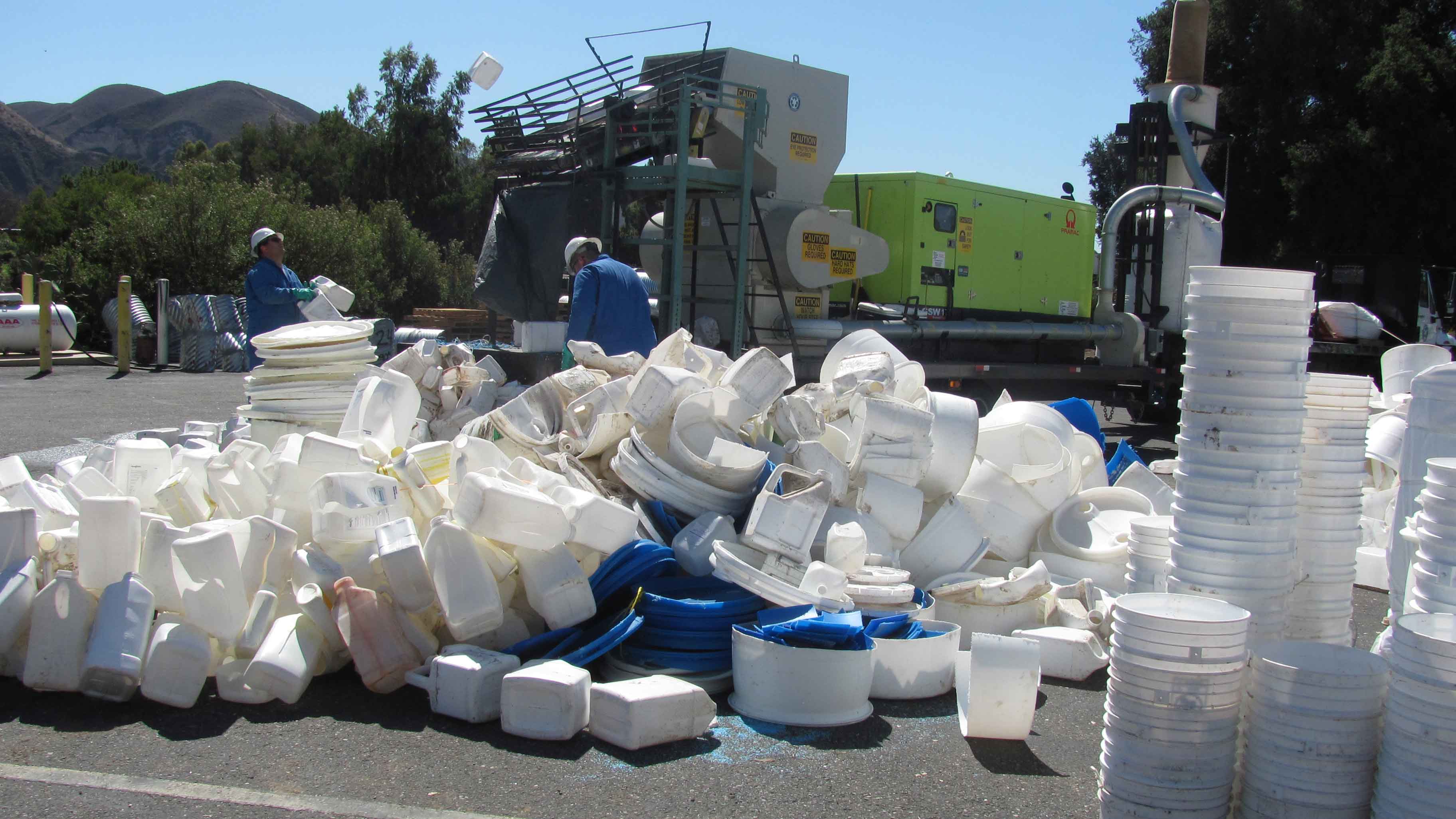 A recycling event sponsored by the Agricultural Commissioner and held on November 3, 2015 prevented 14,725 pounds of plastic from entering our local landfills. To date 141,400 pounds of plastic have been recycled.
The event is held twice a year and is open to growers and pest control businesses at no cost.
All events are held at Fruit Grower's Supply in Santa Paula and the containers are recycled by Interstate Ag Plastics. The company grinds the containers into 1/4 inch chips so that the product can be made into plastic fencing and other similar products. None of the plastic is sold to other countries; it all remains in the United States.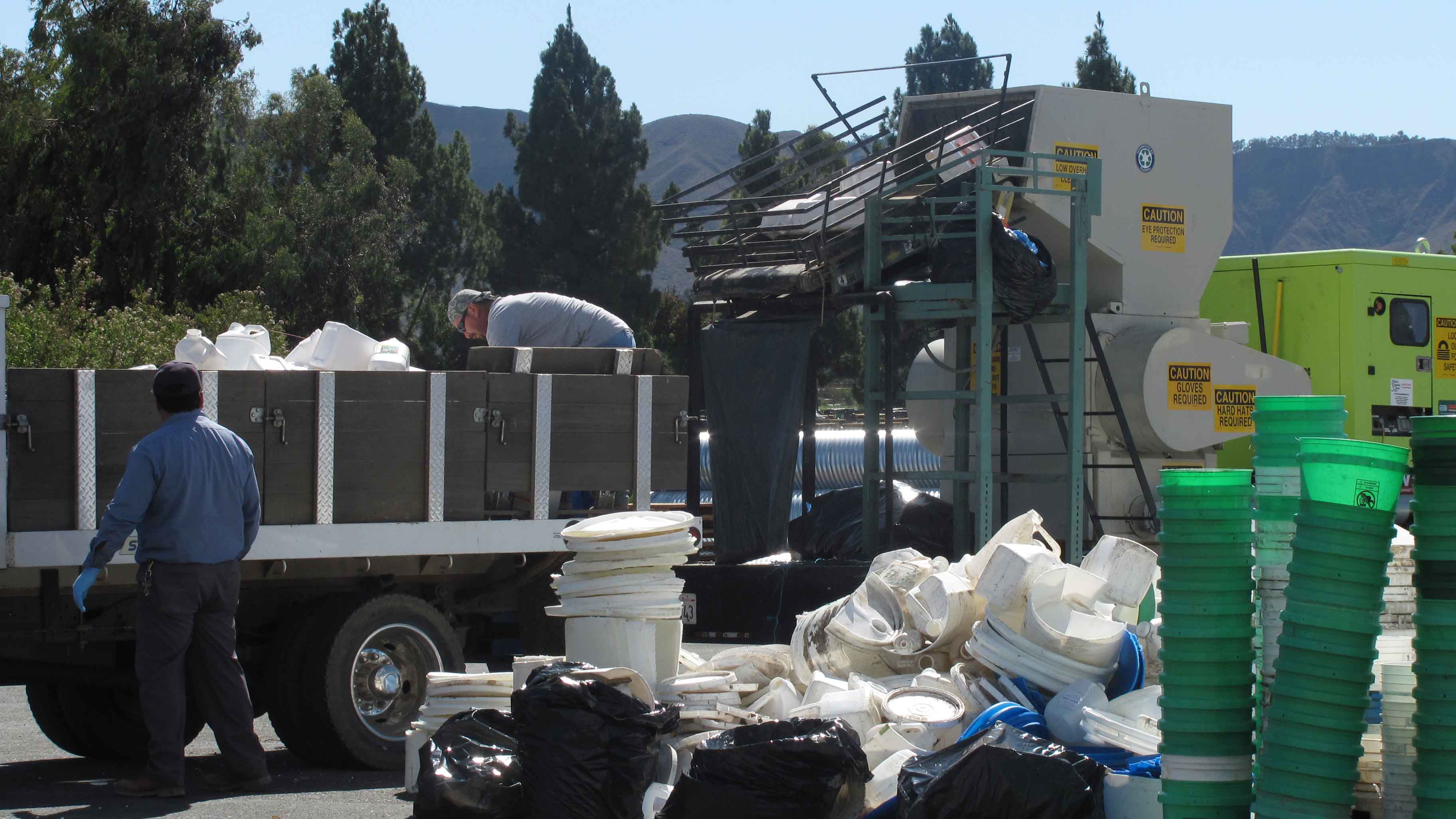 This is very important as plastics are one of the most common non-degradable items found in local landfills. As landfills reach capacity all over California citizens must search for new places to put the waste generated by our civilized lifestyle. Building a new landfill is an onerous and lengthy process which often pits one group of citizens against another as nobody wants the landfill adjacent to their community.
NOTE: As a convenience to our visitors, this page may contain links to external websites that are not managed or controlled by the County of Ventura.