Organic Crops Program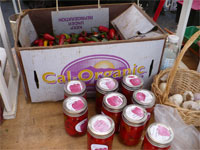 The California Department of Food and Agriculture provides a small contract with the county Agricultural Commissioner for the enforcement of Organic Food Law and the Registration of Organic Growers. Growers who wish to register as an organic producer pay a fee to the state with the application. The application is processed by the Agricultural Commissioner's office which includes a required record check of pesticide use. In order to be certified as organic a grower must not have used any agricultural chemical that is prohibited by the National Organic Program for the past three years. The operation must also be certified by a USDA approved third party organization if its gross sales are $5000 or more annually. Once the grower is certified he can market his commodities as "certified organic". Some growers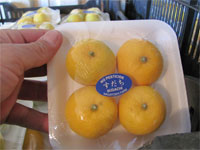 may advertise that their produce is "pesticide free", or some other similar claim, when selling at a Farmer's Market. It is important to know that these claims are not verified by any government entity and may or may not be true. They definitely do not mean that the produce is organic or "certified organic".
Complaints received by CDFA or the Agricultural Commissioner regarding organic produce are investigated by agricultural Inspectors. If violations of the law are found our office may recommend that the state suspend or revoke the grower's organic registration and certification. The grower may also be required to pay a fine by the CDFA.
NOTE: As a convenience to our visitors, this page may contain links to external websites that are not managed or controlled by the County of Ventura.